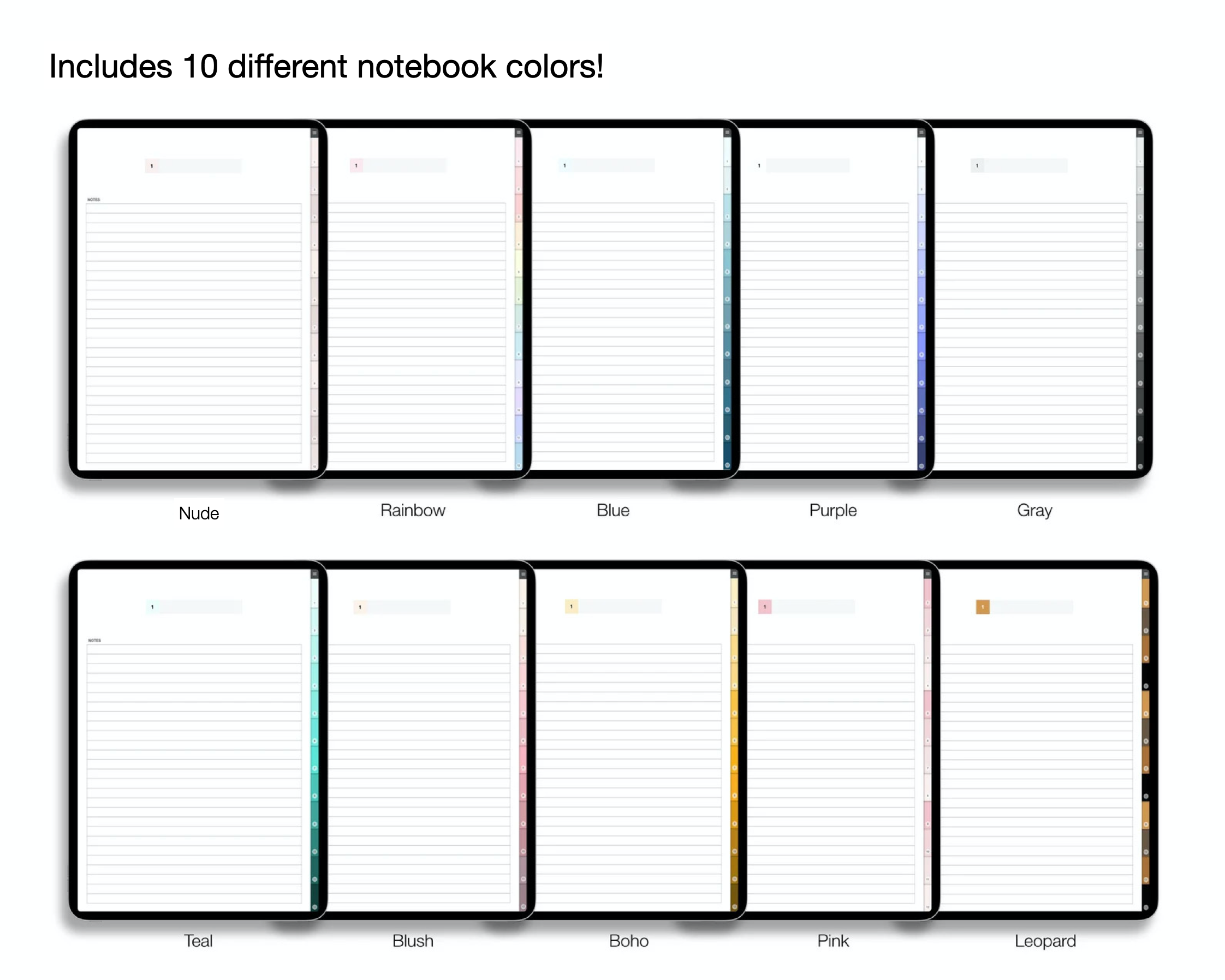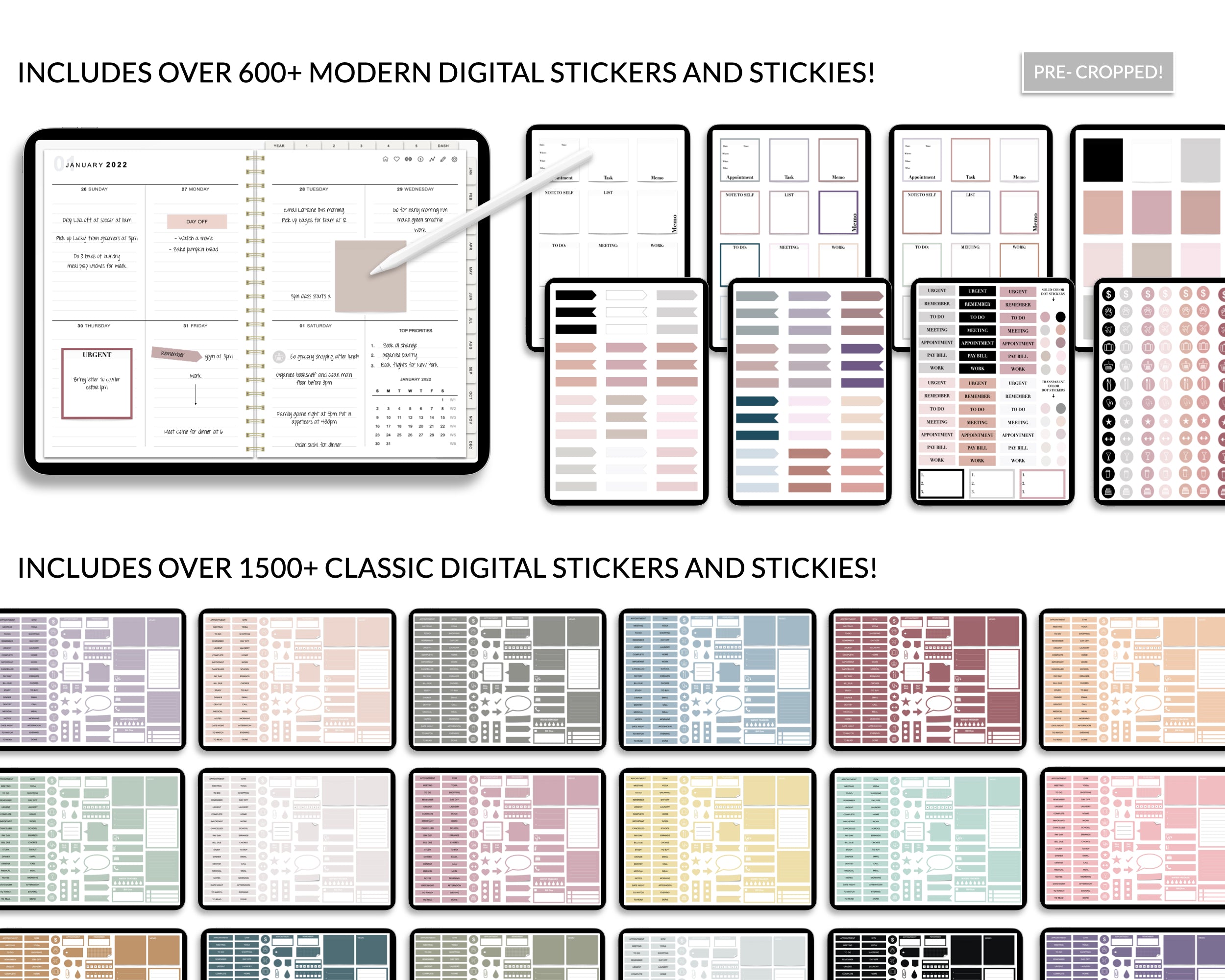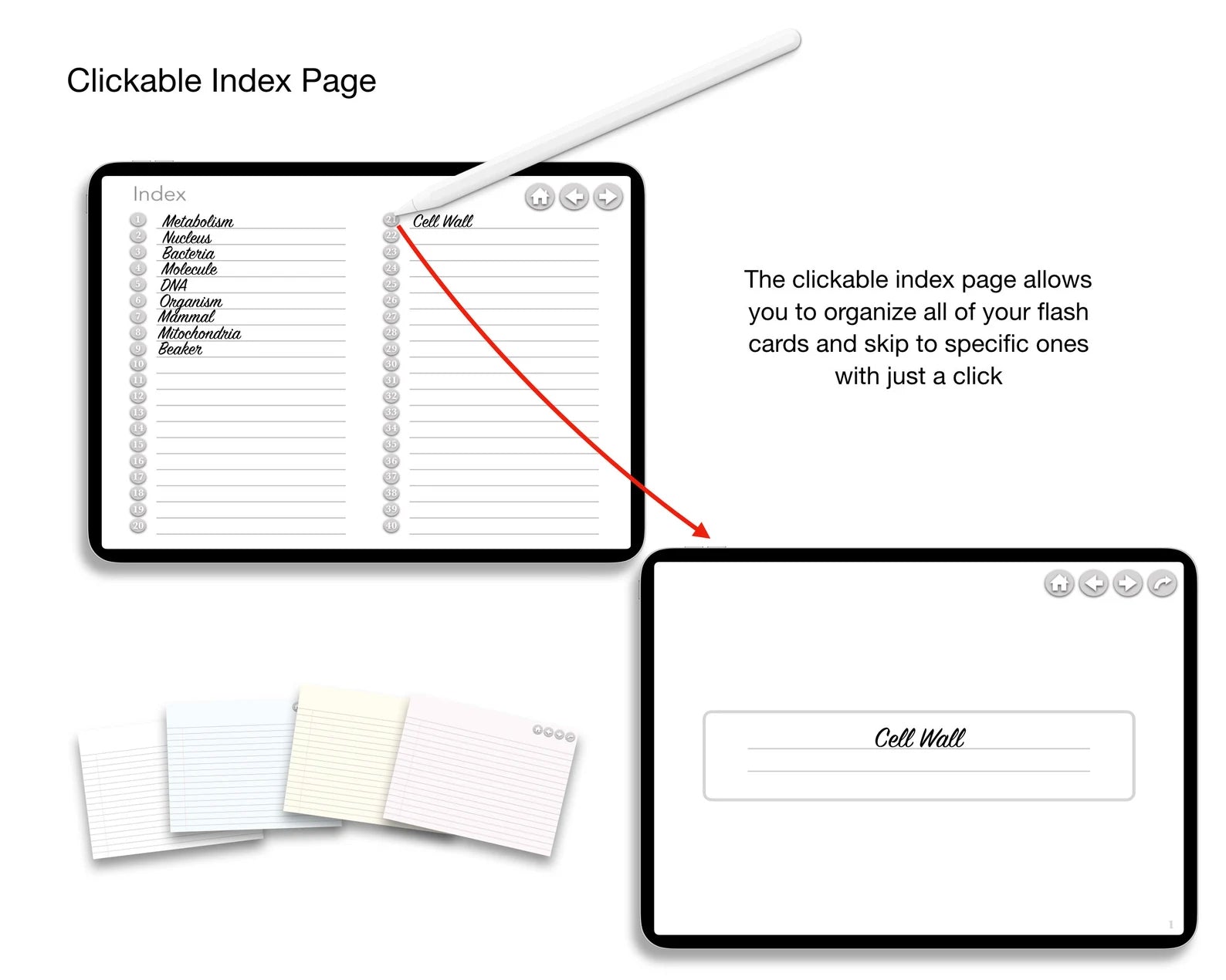 Digital Notebooks & Flash Cards
This Digital Notebook gives you the freedom to organize your notes exactly as you'd like!

Each notebook includes 12 hyperlinked customizable subject tabs to ensure effortless navigation, and you can add as many extra notes pages as you want.


INCLUDED IN YOUR DIGITAL PLANNER

✔     10 Notebook Color Variations
✔     10 Notebook Covers
✔     4 Flash Card Color Variations
✔     2000+ Digital Stickers
✔     1 Instructions guide with video tutorials


This Digital Notebook is designed to be used on any PDF annotation app such as GoodNotes, Notability etc, on your iPad or tablet. You will receive an instant download for your purchase. You will receive a PDF with Instructions on how to use your digital Notebook.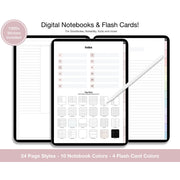 Digital Notebooks & Flash Cards